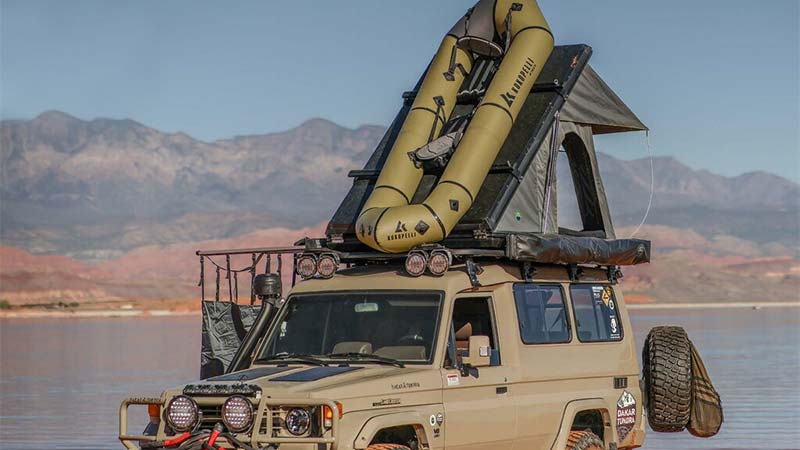 Mamba Hard Shell
The Mamba is the best in class all Aluminum-Bodied Hard Side Roof Top Tent. It has a Set Up and Put Away time of less than a minute with 1 Adjustable Interior Pop-Up Strut for additional support. The Mamba Roof Top Tent has a clean, rugged, durable, sleek and an aerodynamic design compared to traditional Roof Top Tents.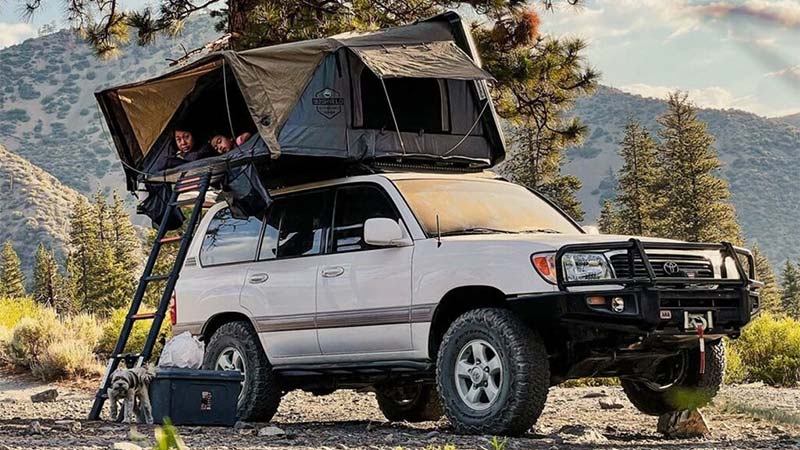 Bushveld Hard Shell
The OVS Bushveld Hard Shell Roof Top Tent has one of the largest sleeping areas on the market. The stylish one-piece Hard Shell shell is aerodynamic. Once the Roof Top Tent is released, the top will open and then flip the bottom out to extend the mattress out. The Bushveld is designed to provide plenty of space for the entire family.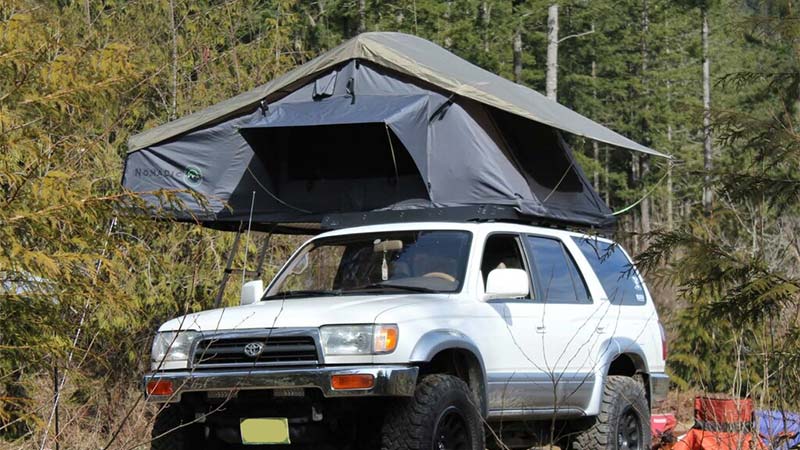 Nomadic Tent
OVS Nomadic line of Roof Top Tents are constructed with heavy duty double insulated one-piece diamond plated base assembled using marine grade stainless steel hinged and hardware which also includes a telescoping ladder with locking strap and steel hinges. Made from 600D Poly Cotton Rip Stop Canvas, these tents are ready for all 4 seasons.