From the Factory in Sweden and all the way to Billings, Montana!
This customer took advantage of the Volvo Overseas Delivery program when purchasing their new 2022 Volvo XC60. The Volvo Overseas Delivery provides the "ultimate souvenir" by providing a FREE trip to the Volvo factory in Gothenburg (Göteborg), Sweden to pick up their vehicle to drive around Europe. Volvo provides all of the necessary paperwork and plates so they could drive to Oslo, Norway across Sweden to Stockholm and back to Gothenburg. Volvo even takes care of shipping the vehicle to the states and ulimately to Billings to pick up.
As soon as they received the call their vehicle was ready, they immediately brought it into MARS of Billings for a protection package including XPEL Stealth Paint Protection Film, XPEL Prime XR Plus Window tinting, Exoshield Windshield protection, and XPEL Fusion ceramic coatings. This Volvo is Montana road-ready!
Watch this amazing adventure and exclusive review of MARS of Billings while checking out any of these protection services:
XPEL Stealth PPF XPEL Prime Window Tint Exoshield Windshield Protection XPEL Fusion Ceramic Coatings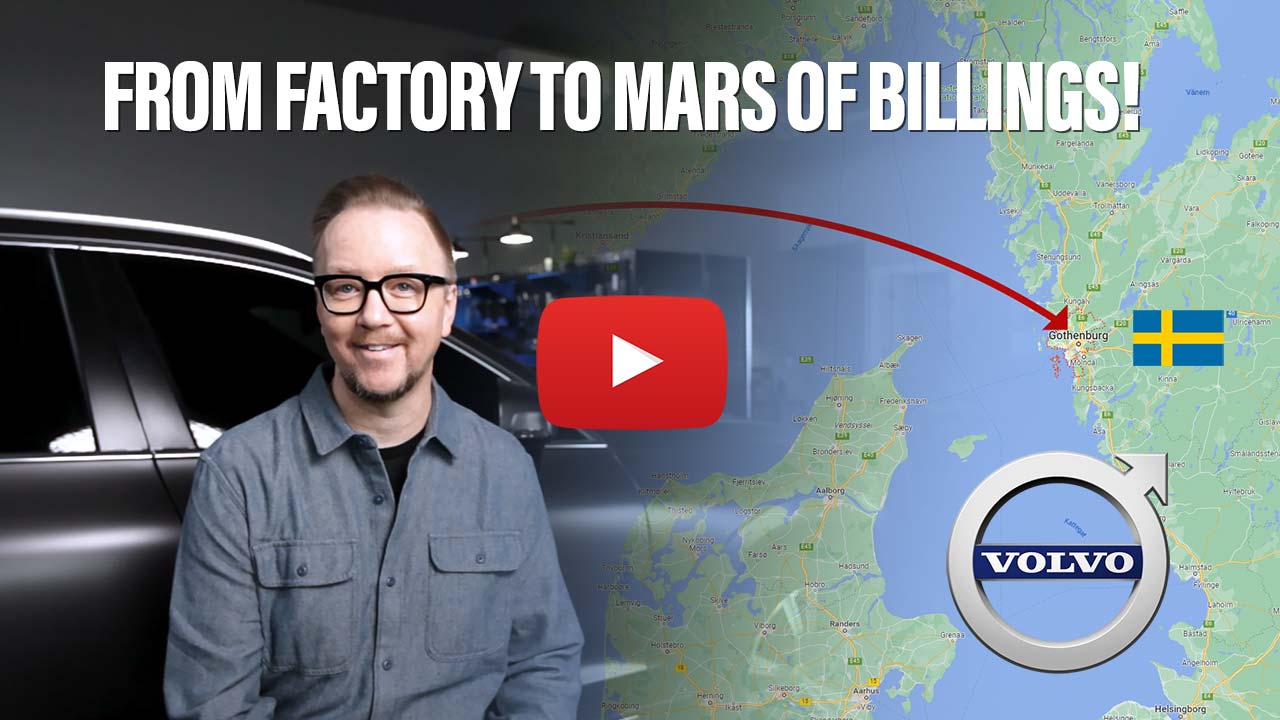 2022 Volvo XC60 XPEL Stealth Protection Package
Selected Gallery of Photos and Video. Select any of the items to view more.