Watch and Learn About Vision Window Film on Designing Spaces
Designing Spaces is an award-winning home improvement show that travels the country to remodel, redecorate and redesign the spaces we call home. The entertaining, educational show features innovative decorating ideas, do-it-yourself projects and step-by-step transformations that inspire women everywhere to tackle home improvement challenges and decorating dilemmas.
With most modern construction utilizing "double pane low e" or laminated glass, homeowners & business owners alike have found that VISION Window Film can drastically reduce UV damage while providing comfort to occupants. On Designing Spaces, we explore how VISION Window Film can bring quality, performance & protection that any space can benefit from.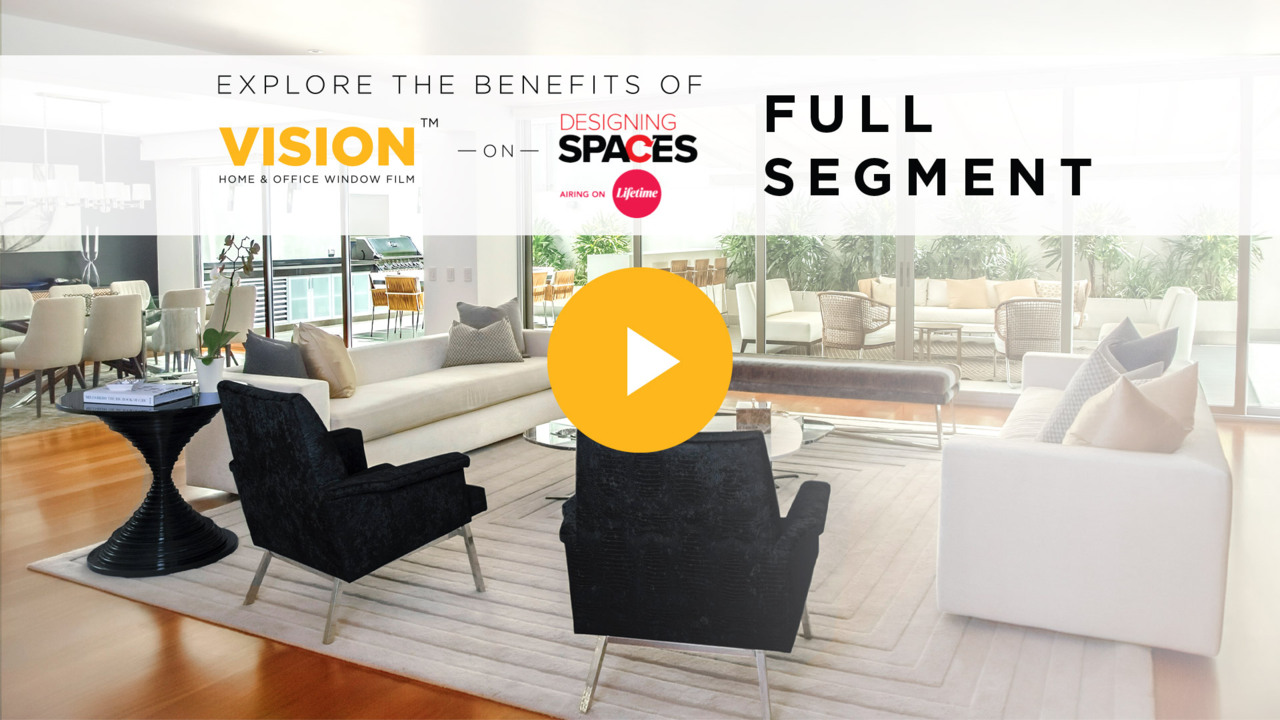 Vision Window Film Can Provide Your Home With:
Better Energy Efficiency
Reduced Sun Glare & Hot Spots
Increased Privacy Indoors
Protection From 99% Of Harmful UV A / UV B
Increased Comfort Indoors
Extra Security To Deter Unauthorized Entry