Camping is a great way to experience the outdoors and get away from the hustle and bustle of city life. If you're looking for an even more unique experience, try camping in a rooftop tent! Rooftop Tents provide a comfortable place to sleep and offer amazing views of your surroundings.
To help you get started, we've put together a list of the 10 best campgrounds for Rooftop Tents (according to Overland Vehicle Systems). These campgrounds offer beautiful scenery, plenty of space for hiking and exploring, and easy access to amenities like bathrooms and showers. So if you're ready for some unforgettable camping adventures, check out these top 10 campgrounds for your Roof Top Tent!
Get Your Vehicle Roof Top Tent
10: Kings Canyon and Sequoia National Parks, California
Huge mountains, rugged foothills, deep canyons, vast caverns, and the world's largest trees exemplify the diversity of landscapes, life, and beauty here. Explore these pages to learn about the plants and animals here and the threats they face. Our ancient giant sequoias may seem invincible, but they, too are vulnerable.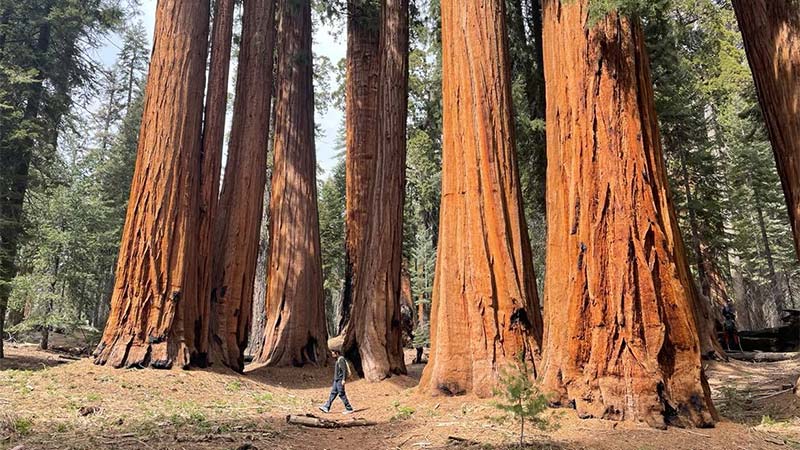 9: Apostle Islands National Lakeshore, Wisconsin
Imagine that moment, being in that perfect spot as the sun rises, and everything comes into focus. A rocky shoreline suddenly reflects the world around you. Waiting for you among the water, land, forests, and history is that moment. How will the islands inspire you?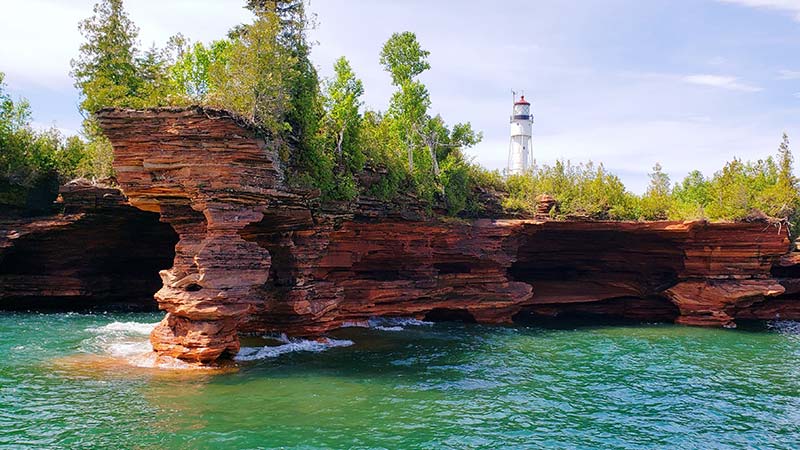 8: Pictured Rocks National Lakeshore, Michigan
Sandstone cliffs, beaches, sand dunes, waterfalls, inland lakes, deep forest, and wild shoreline beckon you to visit Pictured Rocks National Lakeshore. The power of Lake Superior shapes the park's coastal features and affects every ecosystem, creating a unique landscape to explore. Hiking, camping, sightseeing, and four-season outdoor opportunities abound.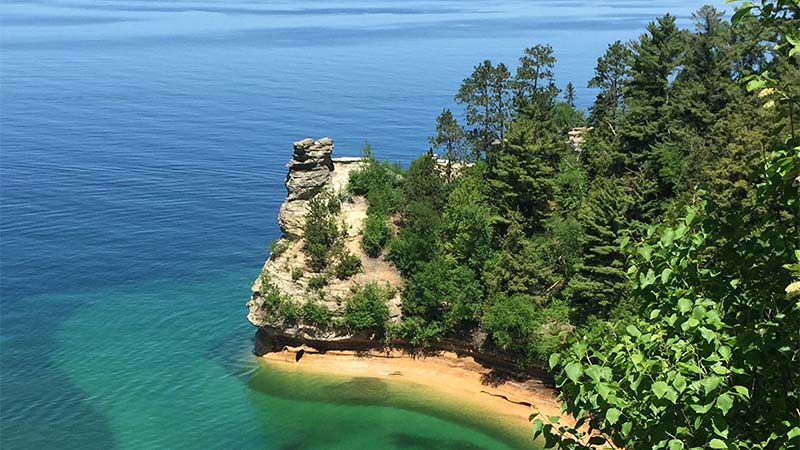 7: Mount Rainier National Park, Washington
Ascending to 14,410 feet above sea level, Mount Rainier stands as an icon in the Washington landscape. An active volcano, Mount Rainier is the most glaciated peak in the contiguous U.S.A., spawning five major rivers. Subalpine wildflower meadows ring the icy volcano while ancient forest cloaks Mount Rainier's lower slopes. Wildlife abounds in the park's ecosystems. A lifetime of discovery awaits.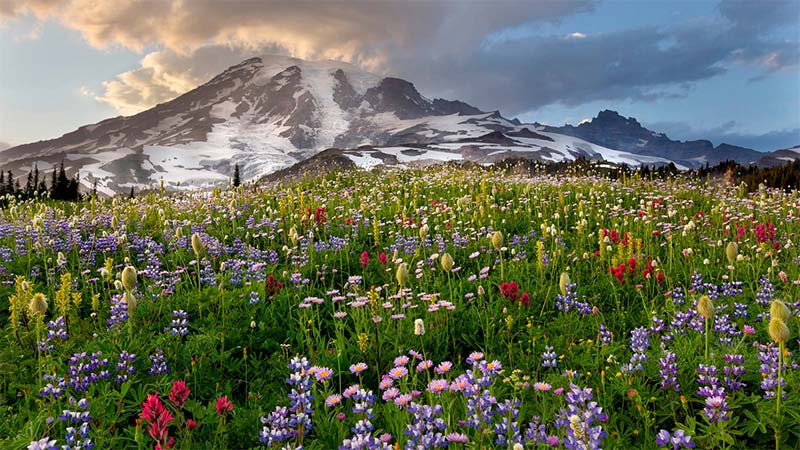 6: Custer State Park, South Dakota
The granite peaks and rolling plains are calling. The clear mountain waters are inviting and the open ranges are waiting to be discovered. Bring your family to Custer State Park and let yourself run wild.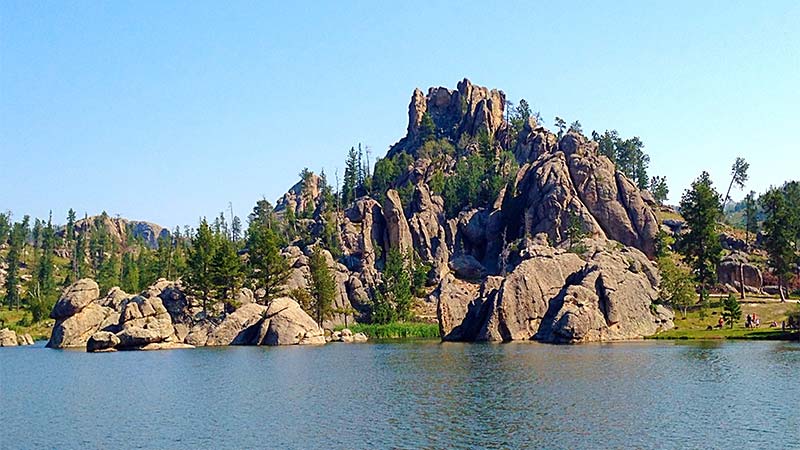 5: Crater Lake National Park, Oregon
Crater Lake inspires awe. Native Americans witnessed its formation 7,700 years ago, when a violent eruption triggered the collapse of a tall peak. Scientists marvel at its purity—fed by rain and snow, it's the deepest lake in the USA and one of the most pristine on Earth. Artists, photographers, and sightseers gaze in wonder at its blue water and stunning setting atop the Cascade Mountain Range.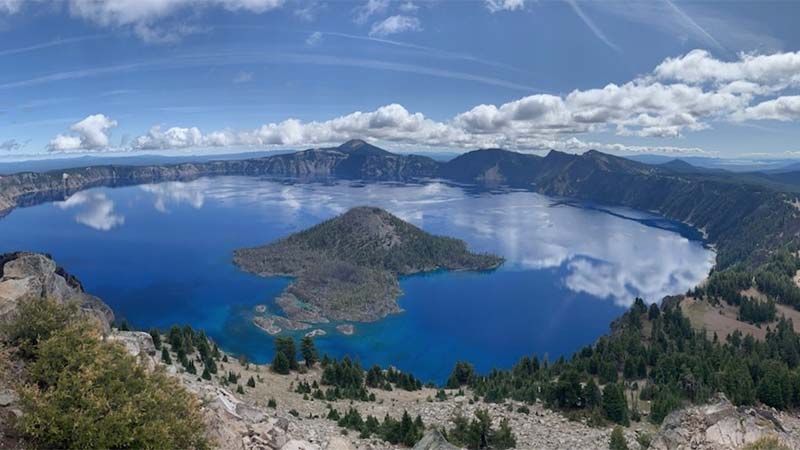 4: Lassen Volcanic National Park, California
Lassen Volcanic National Park is home to steaming fumaroles, meadows freckled with wildflowers, clear mountain lakes, and numerous volcanoes. Jagged peaks tell the story of its eruptive past while hot water continues to shape the land.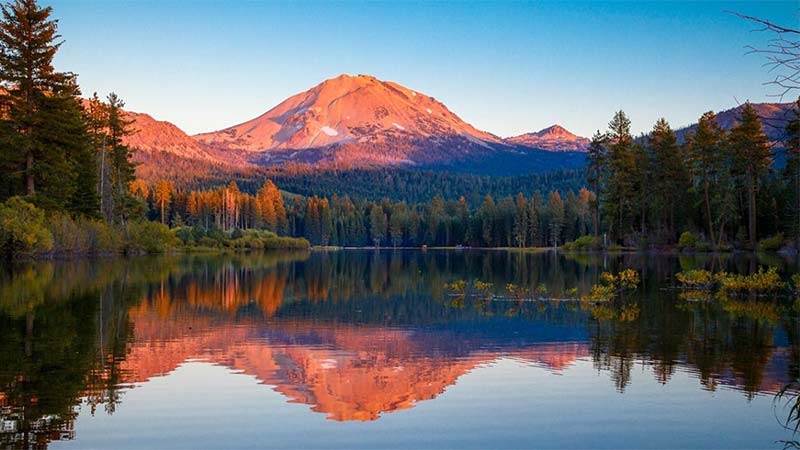 3: Big Bend National Park, Texas
There is a place in Far West Texas where night skies are dark as coal and rivers carve temple-like canyons in ancient limestone. Here, at the end of the road, hundreds of bird species take refuge in a solitary mountain range surrounded by weather-beaten desert. Tenacious cactus bloom in sublime southwestern sun, and diversity of species is the best in the country.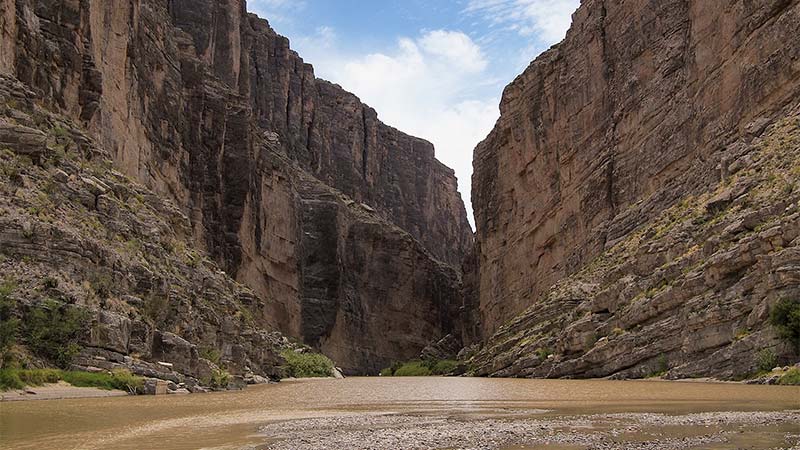 2: Horseshoe Bend Campground, Arizona
A social media darling, Horseshoe Bend has become one of the most recognized and visited places in Glen Canyon National Recreation Area. Horseshoe Bend has been featured as a landmark for Glen Canyon National Recreation Area, Grand Canyon National Park, the Cities of Page AZ, Kanab UT, St George UT, and the Navajo Nation.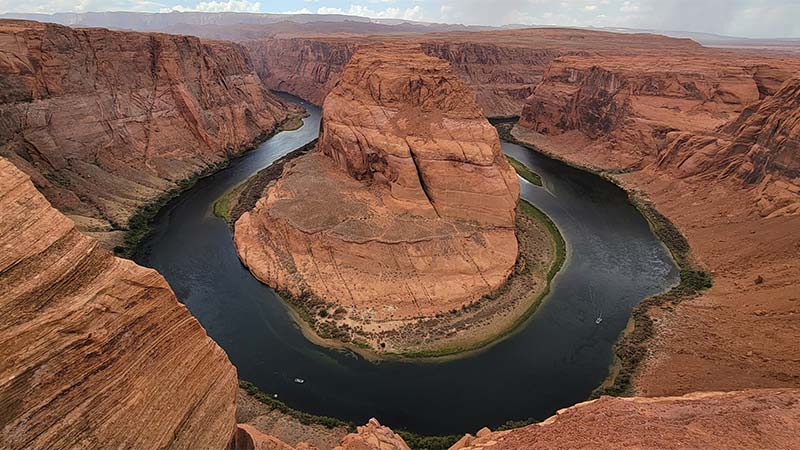 1: Glacier National Park, Montana
A showcase of melting glaciers, alpine meadows, carved valleys, and spectacular lakes. With over 700 miles of trails, Glacier is a paradise for adventurous visitors seeking wilderness steeped in human history. Relive the days of old through historic chalets, lodges, and the famous Going-to-the-Sun Road.