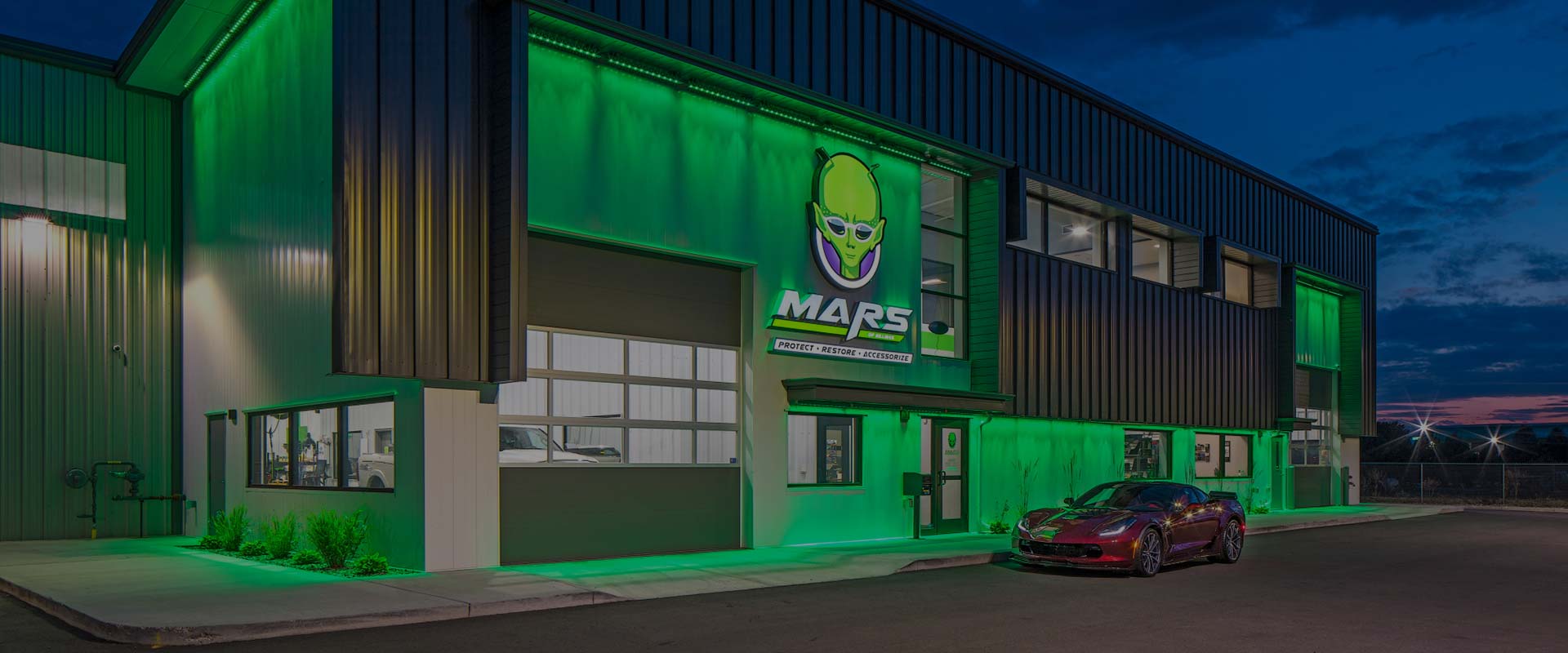 Job Opportunities
MARS of Billings is a GROWING "family" of team members. We work together to provide the best quality product and service for our customers.
Daytime Detailers
Hiring several Full Time positions Monday through Friday, 8am to 5pm, 40 hours/week. $15.00/hour and up!
Full Time Posted: 08/11/2022 Expires: Until Filled Positions: Multiple
---
Do you want to work in a family-oriented, out-of-this-world environment? Our logo might be a Martian, but MARS employees are serious about helping our customers here on Earth "Restore Pride in Your Ride," and we want you to join our team!
Why MARS?
MARS has an awesome family and team culture with room for growth if you want it and show it. We have been in business in Billings for 20 years, same owners from the beginning, starting with a truck and a trailer and has grown to a state-of-the art facility at 2904 Gabel Road. You are not just another number here. Once hired, you will become part of our MARS "family" and we will work with you to help you succeed and feel good about coming to work here. We have room for growth at MARS if you are looking for career opportunities.

Experience is not necessary for this position, but is nice to have, as well as hands-on experience in automotive work. We will train you on on the job and hopefully train on other MARS services as well.

We have a FULL benefits package for full time staff including paid time off, paid holidays, medical, dental, vision, life, short term and long term disability insurances, a great EAP program (free counseling services), matching 401k retirement plan, employee discounts on services and payroll deduction options. We also provide you with MARS apparel and hats!
Responsibilities
Use a step-by-step process, once trained, to ensure a high-quality result on every vehicle you work on
Your duties will include washing vehicles and extensively cleaning and applying protectants to the interiors and exteriors of vehicles. You will be tasked with vacuuming, shampooing/extracting, steaming, degreasing & scrubbing, stain removal, pet hair removal, deodorizing the interiors of vehicles on occasion, and more.
Perform inspections to ensure that each step of the cleaning process has been completed
Perform other tasks as requested by supervisors
Other services you may be trained in: headlight restoration, paint touch up, scratch repair, and perhaps others
Requirements
Pass a pre-employment drug screen and comply with our drug and alcohol policy
Pass a pre-employment background check
Current and active driver license (and ability to maintain it) with minimal citations in past 3-5 years
Able to read and write, preferred
Good close, distance, and peripheral vision with the ability to distinguish colors.
Physically able to perform manual labor with frequent repetitive movement, especially with hands & arms. Frequent bending, stooping, climbing, and squatting. Able to stand/bend over for long periods of time.
High school diploma or equivalent preferred, but not required
Previous experience with vehicles preferred, but not required
Minimum 16 years of age
How to Apply
Qualified candidates can apply for this job opportunity online.
Apply Online